TV Commercial, Print, Launch Zone Design
"Matt and Ehsan exceeded the standards... So, basically, if you want to book their time, you'll need to physically fight me for it."
Lexi Corn
Creative Director at Iris
The HIIT, High Intensity Interval Training, community is fiercely tight-knit and as dedicated to training as they are to each other. When Reebok launched the first shoe specifically designed and engineered for the rigors of HIIT training, they knew they had one shot to present it in an authentic way or risk it not being accepted by the HIIT community. The tasked was to show the defining features of the new HIIT TR shoe through technically accurate choreographed moves. We wanted to ensure every detail felt familiar and resonated with the HIIT subculture from the look of the HIIT studio down to the nuanced individual differences in technique. Our execution delivered all of the above in a very dynamic way all while capturing a robust library of assets.
​
Over 120 assets including Animation and Live Action Videos, Still Photographs, GIF/Cinemagraphs, 3D Launch Zone Simulation, Product Turnaround and Design and IG Stories, Delivered.

All captured in 2 Production days
30s hero HD video spot in 10 variations, horizontal and vertical

05 x IG stories

15 x cinemagraphs/GIFs

72 x still photographs
03 x transparant layered videos with editable project files

20 x original SFX and score

3D CGI launch zone

Extra stills
Hero and cutdown videos in 5K

BTS clips

FX/3D animation

Product turnaround
MY ROLE
.Director of Photography .Editor .3D Generalist
.Art Director .Motion Graphic Designer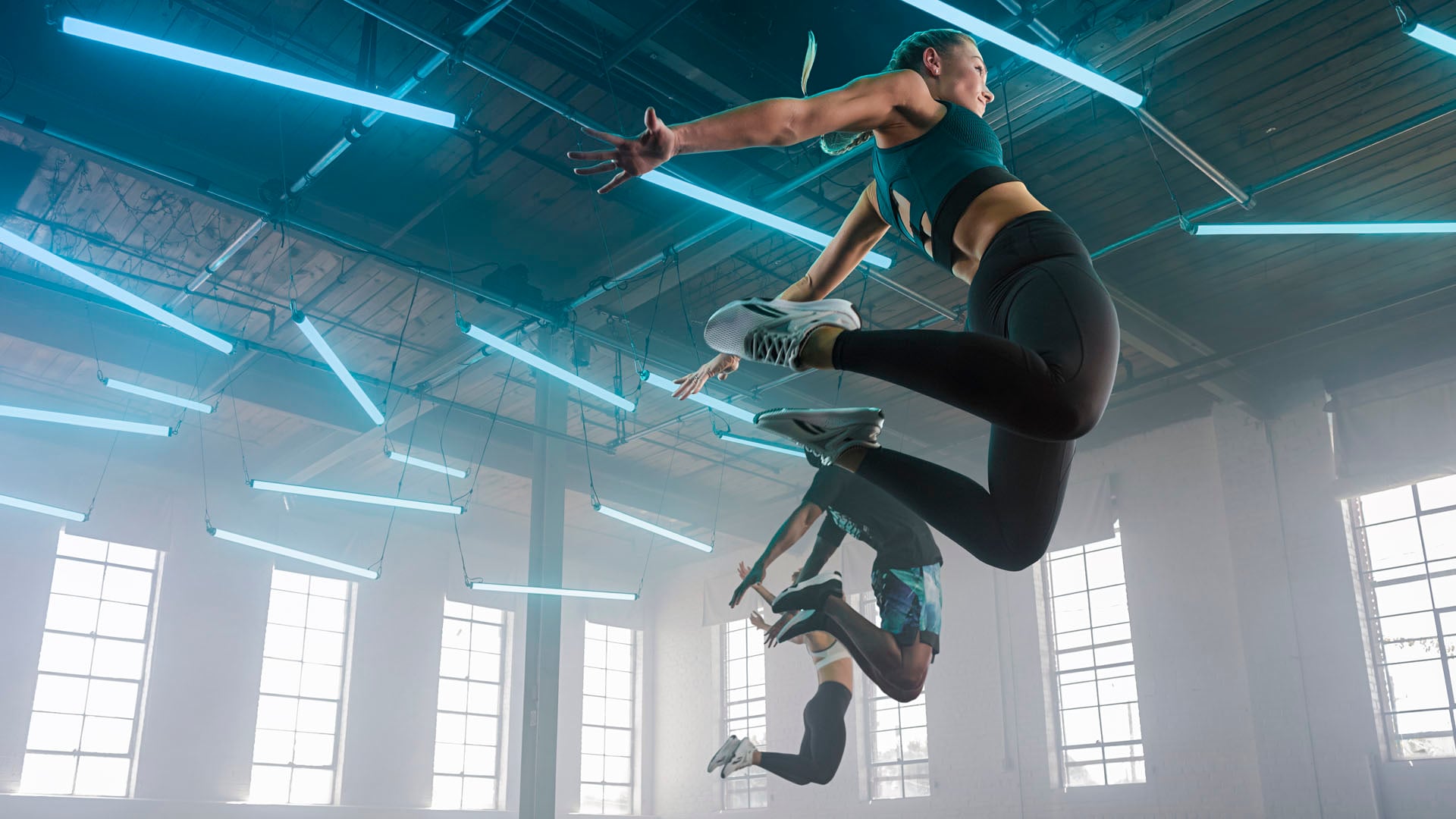 TEAM
ORDER

x

IRIS

x

REEBOK
Director, Brand Management
Manager, Brand Management
Manager, Performance Apparel
Executive Producer
Managing Partner - Iris Sport
Creative Director
Account Manager
Art Director
Creative Intern
​
Director, Creative Director
DoP, Photographer, Editor
Producer
1st AC
DIT
VTR
Gaffer
Blair Hammond
Kelsey Cannon
Marissa Marano
Chris Buda
Simon Yoxall
Lexi Corn
Victoria Caro
Ryan Paladino
TJ Beeker
​
Matt Blackburn
Ehsan Abbasi
Stephen Ostrander
Steven McCrary
Jason Fobart
Eric Milsen
Stan Fyfe
BB Electric
Electric
Key Grip
BB Grip
Grip
Wardrobe
Makeup
Craft Service
PA
PA
Composer
​
Brand Ambassador, Choreographer, Model
Model
Model
Model
Brian Love
Justin Pinkerton
Lester Dragstedt
Josh Roling
Chad George
Courtney Watkins
Amy Elizabeth
Kim McMinn
Stewart Ragan
Drew McClintock
Fabio Fonda
Caley Jack
Nyna Jackson
Rachel Myers
Haden Costello
Xavier Harper